The South Sound Magazine poll of "The Best of the South Sound" was released in the May 2023 issue and Dr. Jason Stockton was again voted the Best Chiropractor in the South Sound by readers of the popular magazine.
Congrats to Dr. Stockton and the entire staff at Tacoma Family Chiropractic for winning the "BEST" in the South Sound for the past fifteen years!
Located in the heart of North Tacoma, the leading health professionals at Tacoma Family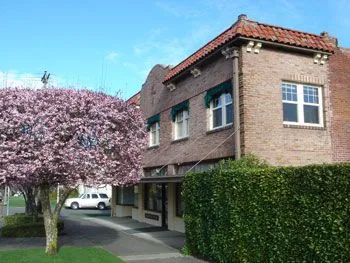 Chiropractic are dedicated to helping you achieve your wellness objectives -- combining skill and expertise that spans the entire chiropractic wellness spectrum. Dr. Jason Stockton was voted one of "America's Top Chiropractors" by the Consumer's Research Council of America and is committed to bringing you better health and a better way of life by teaching and practicing the true principles of chiropractic wellness care.
Patients seeking treatment at Tacoma Family Chiropractic with Dr. Jason Stockton, Dr. Bethanne Baretich, Dr. Scott Finlayson and Dr. Joseph Luke are assured of receiving only the finest quality care through the use of modern chiropractic equipment and technology. Our doctors and our staff have a genuine concern for your well-being!
New to our website? Click here to view informational videos regarding the benefits of chiropractic care!
It's Your Life... Live it in Health!